Standardize your process
Centrally manage engagement across multiple projects and teams
PublicInput is home to the nation's fastest-growing ecosystem of DOT and MPO organizations, along with the consulting partners who serve them. 
Founded by transportation planners, PublicInput provides a unified system-of-record for public involvement. By facilitating your complete engagement process from one central place, PublicInput's platform helps you ensure compliance and deliver more consistent outcomes every step of the way.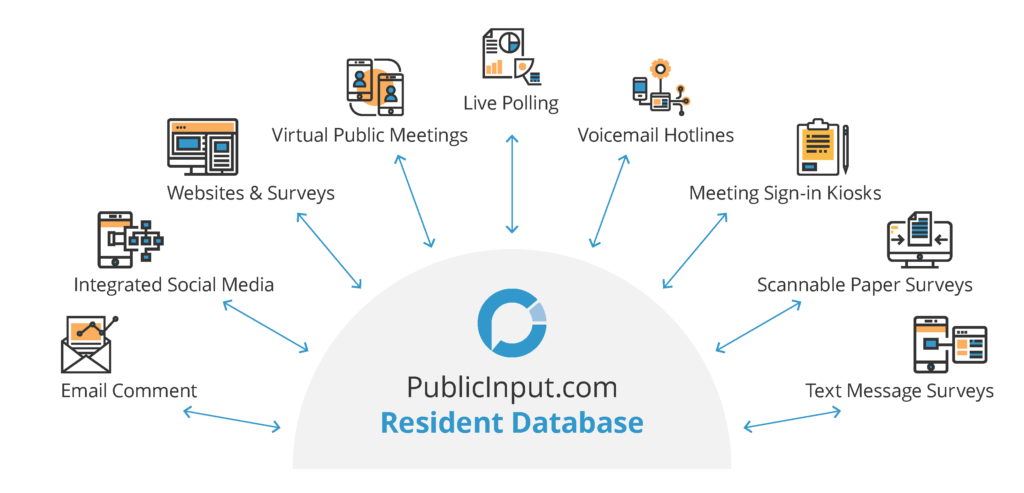 Increase engagement
Lower barriers to participation and reach more people
Transportation agencies have engaged over 1 million residents using PublicInput's mobile-friendly, multi-channel engagement platform. With built in geo-targeted outreach tools, you can get the message out to residents and drive participation where it matters most.
Streamline analysis and reporting
Leverage AI-backed comment analysis and data visualization tools
Every comment that arrives – online, at a meeting, by mail, email, phone, or text message – aggregates in your central Resident Database. By applying machine learning and AI technologies, keywords are tracked and comment sentiment is analyzed automatically – standardizing the comment coding process for your projects
Guaranteed Compliance with Federal Standards
Enjoy peace of mind with built-in accessibility and record compliance
Since every interaction is captured and logged in your Resident Database, you can report and export data with confidence. We also provide standard demographic data collection for NEPA processes and Title VI compliance.
All of PublicInput's online interfaces are designed to ensure compliance with the latest ADA WCAG accessibility requirements, and all public facing content can be translated into over 100 languages using machine assisted translation.
Collaborate seamlessly with consultants
Manage project-level access and retain all records
By extending access to consultants for specific projects, you will benefit from: 
A comprehensive database of your projects and consultant data, regardless of which partners perform the work

A growing library of over 400 transportation planning survey templates and peer examples, built-in for consistent, and compliant data and reports

A standardized approach to public involvement, ensuring each effort builds upon the momentum of the last
P.S. Today, over half of all projects on PublicInput are managed by external consultants, many of whom opt to obtain certification as part of the PublicInput Certified Partners program. 
So – give it a shot! It's likely we've worked with your consultant before.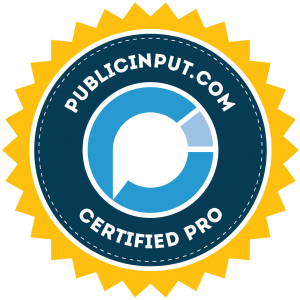 Recent Webinars & Case Studies
Webinar: How is public engagement changing? Moving forward into 'the next normal'

Government organizations are facing multiple once-in-a-generation challenges. In this webinar, PublicInput.com reviews the findings of a nationwide listening effort on the current state of public engagement and moving forward.
With 450+ responses from MPOs and DOTs and additional research, key ideas for future-proofing are coming to light.
Webinar: Virtual Meetings best practices for DOT's & MPO's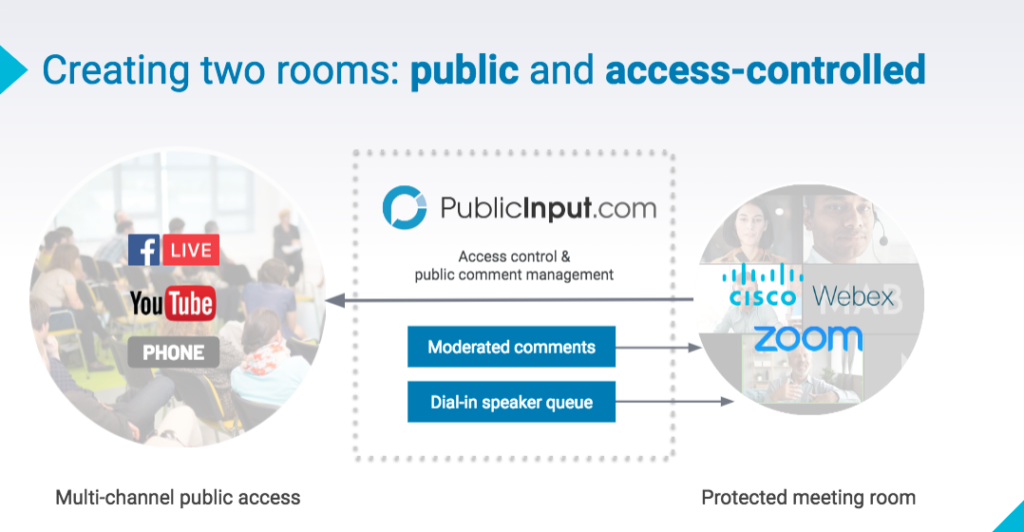 This one-hour webinar covers the results of a nationwide DOT/MPO listening effort, reviews new approaches for virtual public meetings, and covers key takeaways about what the 'next normal' might look like.
Case Study: NCDOT Increases Engagement and Accelerates Project Development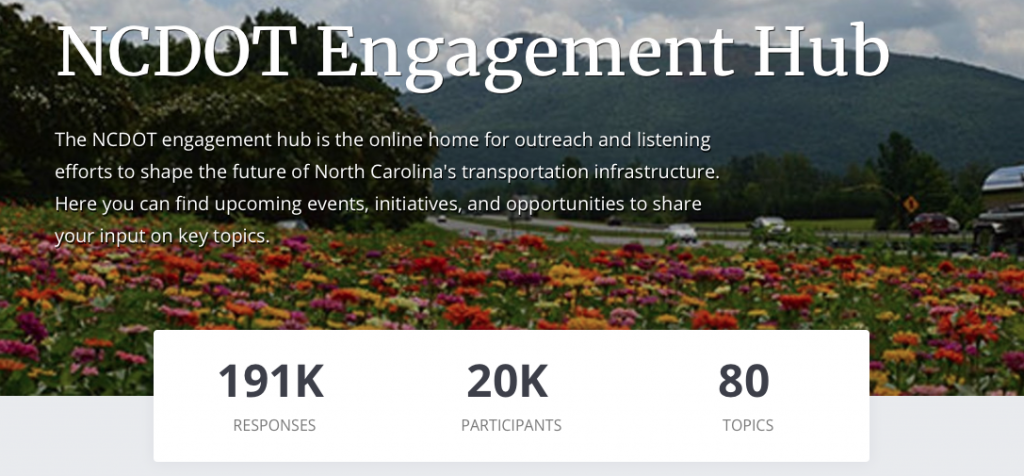 How can you improve public engagement outcomes across hundreds of projects, multiple departments, and dozens of internal and external project teams? For NCDOT the answer came in bringing a unified approach to engagement with a new breed of cloud-based solutions: public engagement software.
Get the best practices guide
After surveying transportation planning professionals nationwide, PublicInput.com has put together Integrated Public Involvement: The MPO Guide To Success Across Virtual & Traditional Methods.
Based on input compiled from MPOs serving populations of 200,000+, the guide serves as a go-to resource for transportation planners to improve the public involvement process, from outreach to implementation.
The guide provides insight on essential questions such as:
How do you reach residents without having to be everywhere at once?
How do you engage under-represented and impacted communities?
How do you report findings in a way that increases trust with residents and stakeholders?
Get the full PDF sent to your inbox:
What we heard:
69% of participants agreed with the statement, "There is a direct correlation between increased participation and increased workload."
77% of MPO executives ranked building a public participation database as either "Important" or "Very Important".
97% of participants said reaching potentially impacted communities was "Important" or "Very Important"
Take a first step toward Public Involvement Success
Begin modernizing your organization's public involvement in three steps:
Schedule an intro call to discuss your team's needs and learn more about what's available
You'll receive a set of software plan options, pricing, and potential procurement paths
Once you've determined the right approach, our team will schedule onboarding and orientation meetings for key team members