The premier engagement toolkit for consultants
More firms tap PublicInput.com's toolkit on public projects to help their clients reach beyond the usual voices, provide highly-engaging online experiences, and improve data analytics. Here's a few highlights:
Help your clients reach beyond the usual voices
Integrations with targeted social media advertising and our geo-enabled resident CRM means outreach is as simple as crafting your message and selecting the areas you want to reach. We handle delivery and track every engagement so you can understand who's missing and what's working.
Quickly deploy beautiful, accessible web content
From your admin dashboard, create drag-and-drop project websites and surveys in minutes. Mobile support, interactivity, and accessibility are built in by default. All sites include built in support for events, documents, and 15 different engagement formats.
Be multi-lingual by default
Deploy content and surveys in multiple languages. This is a great tool to combine with targeted social outreach. All comments are automatically translated for analysis alongside the original untranslated comment.
Mobile-first mapping tools
Keep your participants engaged with integrated mobile-first mapping tools. Bring in project map files and export comments to ESRI, ArcGIS, and more.
Highly-engaging question formats
Leverage questions that help educate residents on tradeoffs, while keeping formats simple and mobile friendly to maximize engagement.
Supercharge your public meetings
Our meeting toolkit and 'Meeting Mode' are designed to increase meeting attendance, capture more meeting data, and make it easier to bring together the online and offline aspects of community engagement.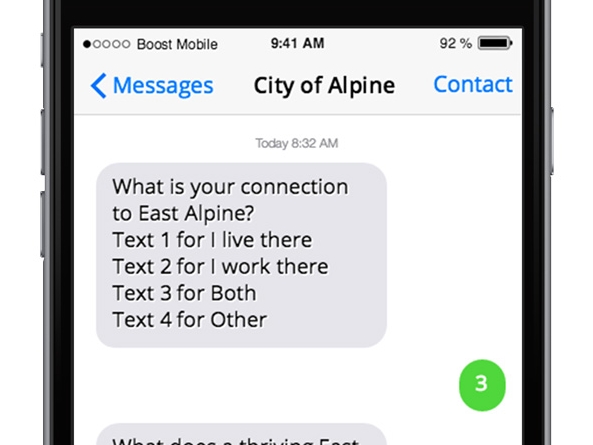 Live audience participation
Integrate live voting and commenting via SMS or short link. Display live results and track everything alongside your online survey responses.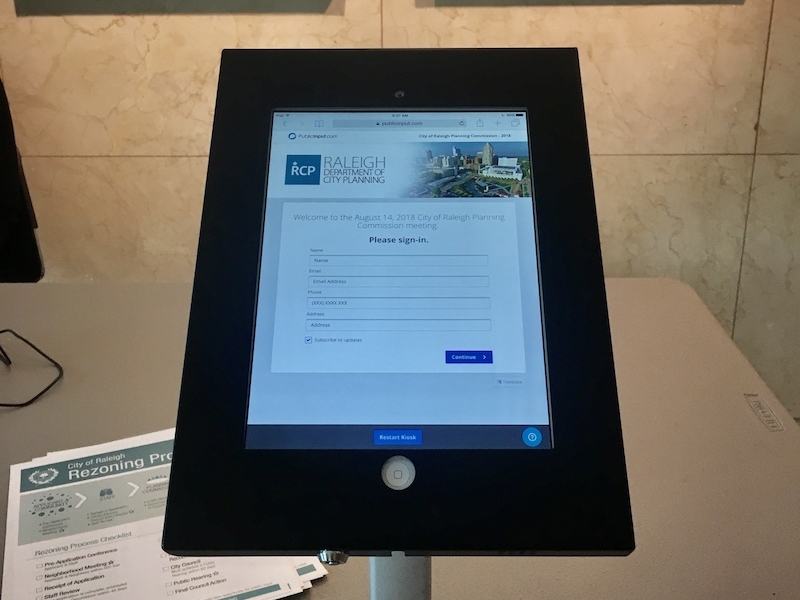 Meeting sign-in sheets are barely legible and require time-consuming data entry. Leverage kiosks and tablets to modernize this for clients and increase engagement.
The complete meeting toolkit integrates data across online and offline interactions to help you quantify and report the full engagement picture.
Leverage best-in-class data analytics and reporting
Compile and understand data from your online surveys, social media, meetings, text messaging, and even paper surveys in one central dashboard. Report on it in minutes with our suite of over 25 data visualization formats.
Understand participant geography
Use Geo-IP integrations or intuitive 'share your location' features to collect and visually analyze participant location. This is especially helpful for identifying under-represented areas to conduct additional outreach.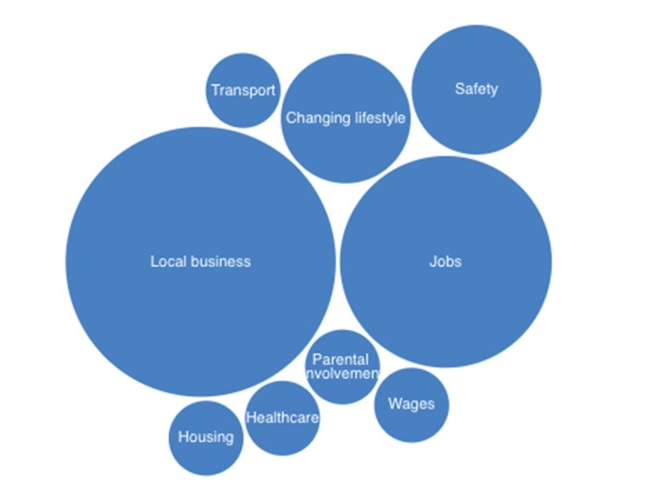 Automate comment analysis
Quickly identify and visualize themes from your qualitative inputs (comments) using our automated tagging system. Say goodbye to hours of poring over spreadsheets to code comments.
Share interactive data tools to allow residents to explore the data to increase engagement and generate insights.
See Why More Leading firms Are winning projects With PublicInput.com
Want to learn more? Get started with a live demo: